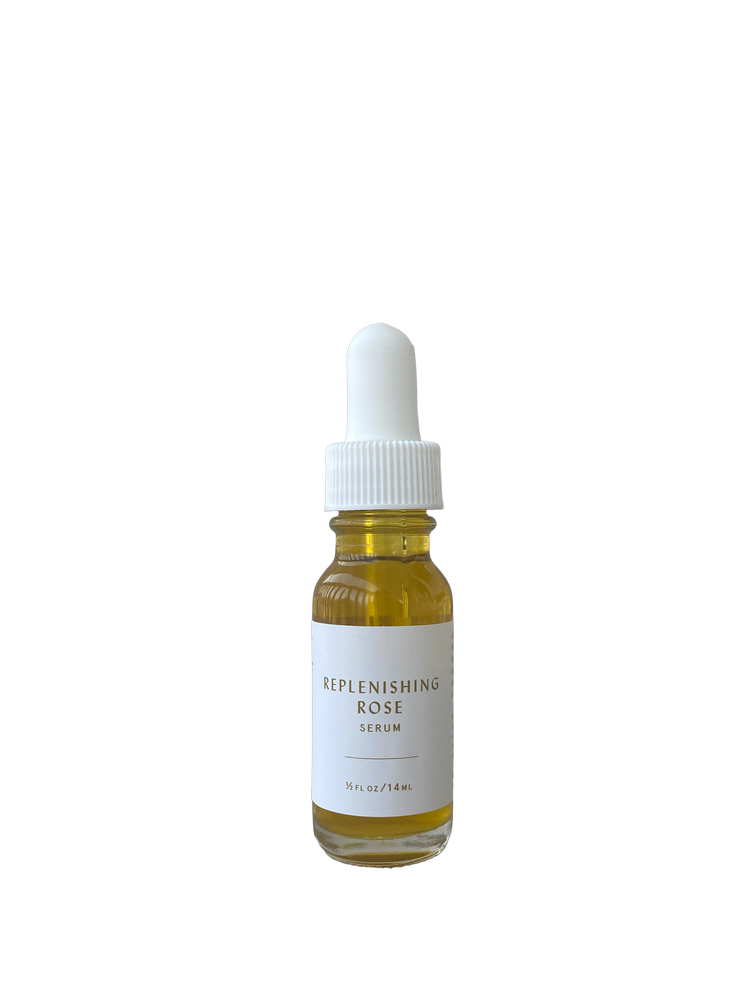 This blend of rich and nourishing botanicals is specially formulated to boost moisture, balance, and heal the skin. Pomegranate and Rosehip Seed Oil are concentrated with vitamins and antioxidants that repair and deeply hydrate the skin. A few drops of this silky golden elixir provide lasting nourishment and help the skin glow. Rose has a long tradition of bestowing beauty, and its light scent in this remedy is gentle and sweet.
Directions: Massage and press a few drops evenly into the skin after cleansing. We recommend using it with our Botanical Skin Tonic Mists for a truly beautiful treatment. Can also be used alone or with a few drops added to your normal moisturizer.
Ingredients: Jojoba Oil, Rosehip Seed Oil, Pomegranate Oil, Sunflower Oil, Vitamin E (Non-GMO), Rosemary Leaf Extract, Rose and Chamomile Essential Oils.
1/2 oz glass bottle with dropper.