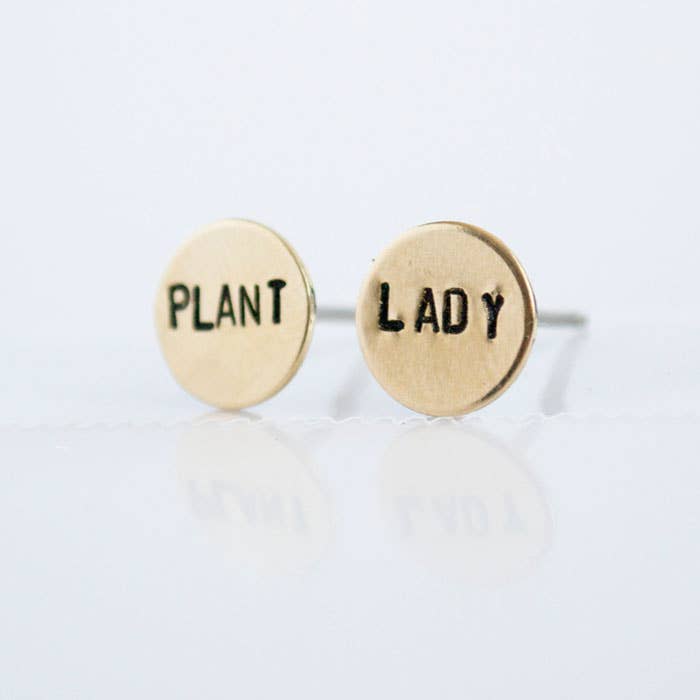 Grey Theory Mill - PLANT LADY Earrings
Hand Stamped, circle shaped, brass earrings that read "PLANT LADY". BECAUSE PLANTS. PLANTS ON PLANTS ON PLANTS FOREVER. ☞All Grey Theory Mill earrings are made with Hypoallergenic, Surgical Grade A, Titanium Earring Wire. Titanium has no traces of nickel and is the premier metal for sensitive ears, which is why this metal is used for surgical instruments.
 ☞Earrings are NOT waterproof. Please remove earrings before swimming & bathing as water temperature and chlorine could compromise the bond between earring piece and post.

 ☞Raw brass will naturally patina in color over time. If you prefer a bright gold-brass color you can rub them with a jewelry polishing cloth or brighten with lemon juice. A sample of jewelry polishing cloth is included with all brass earring purchases.