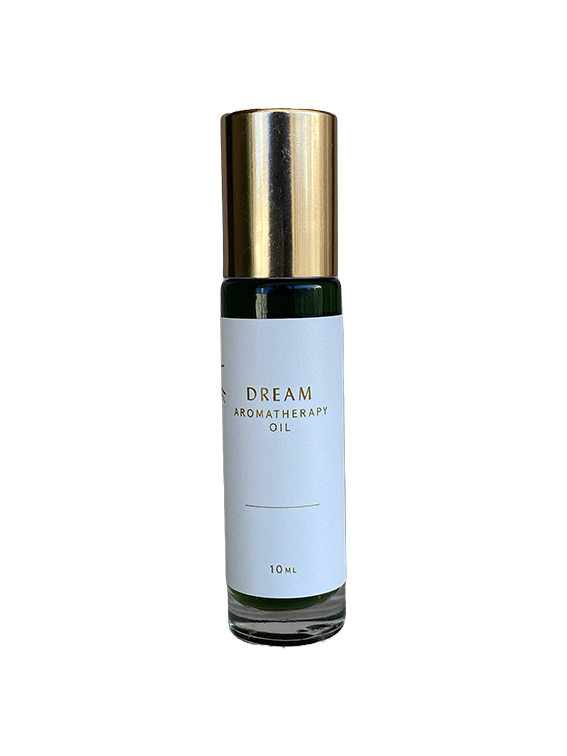 Dream keeper
Our favorite remedy for restless nights, lavender and chamomile essential oil help relax you into a deep sleep, while blue tansy and clary sage round out this beautiful, calming blend.
Directions: Use this oil just before getting in bed and let it ease you into rest. Apply this remedy to your temples, back of the neck, and soles of your feet. Breathing deeply, gently massage into each area.
Ingredients: Jojoba oil, Essential oil blend of Clary Sage, Chamomile, Lavender, and Tansy.
10ml, glass roll-on bottle.